Halloween Jigsaw puzzles | The Ultimate guide to puzzling at Halloween time
If you're into spooky paraphernalia AND you're a massive puzzle nerd (like us) then this guide is for you. Over the years we've learned to perfect our Halloween puzzling experience and in this article we share our top 10 tips to help you create a creepy Jigsaw puzzle experience for Halloween, or in fact anytime of the year!
Ghoulish costumes and devilish parties with sweet treats are all part of Halloween. People all over the world celebrate the thrilling night in various ways but nothing beats cosying up in the dark and giving yourself a spine-tingling Halloween fright . For many years now it's been an all Hallows eve tradition for us to set up a spooky atmosphere and puzzling. We love it so much that the first puzzle we made was the 1000 piece Halloween jigsaw puzzle - The Witches Lair. Without further ado let's get started...
Finding the right Halloween Jigsaw Puzzle
Let us begin with the picture of the puzzle itself, without stating the obvious, a Halloween or horror themed image is most ideal, one that is creepy but mysterious to entice you into another world. This is exactly what we set out to achieve with The Witches Lair. Whether it's Pennywinks or another brand, finding a relevant image for your Halloween jigsaw puzzle is a good starting point.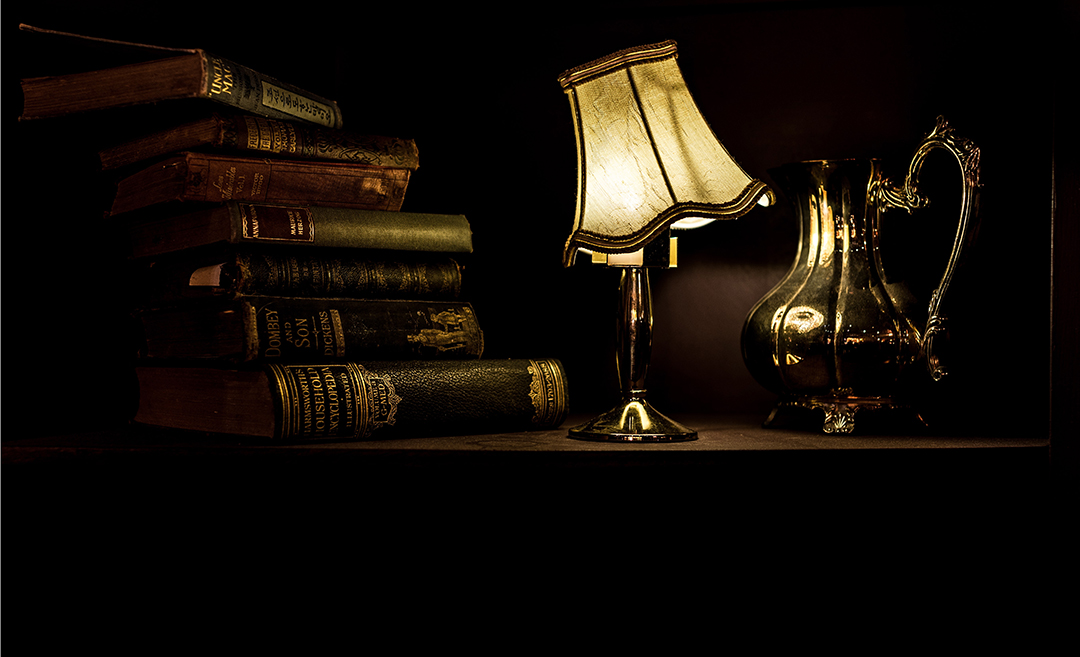 Lights out! Well Not exactly..(ever tried puzzling in the dark!?)
Lightning is a crucial attribute in creating any mood but a tricky one in the instance of doing a jigsaw! Puzzling in the dark would not only be impossible, but frustrating, unless the image glowed in the dark! The solution? Choose a lamp with a flexible arm to focus light solely on your Halloween jigsaw puzzle, leaving the rest of the room in darkness with a few candles scattered around in safe places. Many LED lights come in a range of colours these days, warm light is often associated with a comfortable and relaxed environment whereas cool light is used to help see objects more clearly. Luckily LED lights have the option to adjust colour temperature, so we can have the best of both worlds to create the perfect scary jigsaw puzzle experience.
Cosy up for your jigsaw Halloween time
Ever heard the expression to be as snug as a bug in a rug, that's precisely what we mean by being exuberantly comfortable for your Halloween jigsaw puzzle off. To do this plenty of pillows and blankets are required, there's no such thing as too many. If you're up for an extra creepy feel opening a few windows and doors to drop the temperature is also a great way to feel cosy in your blanket, whilst keeping the mind sharp for puzzling. Don't forget the hot water bottles.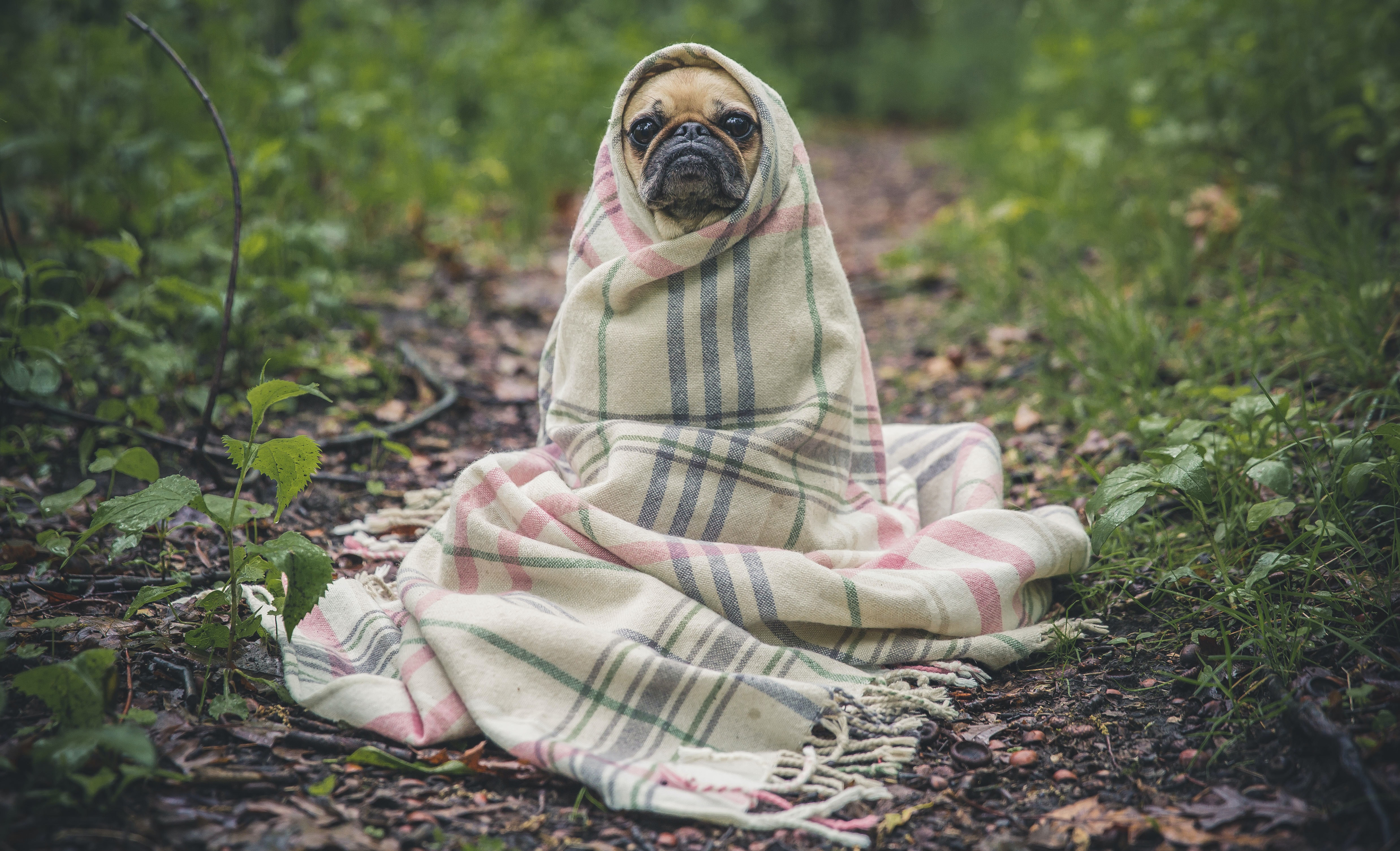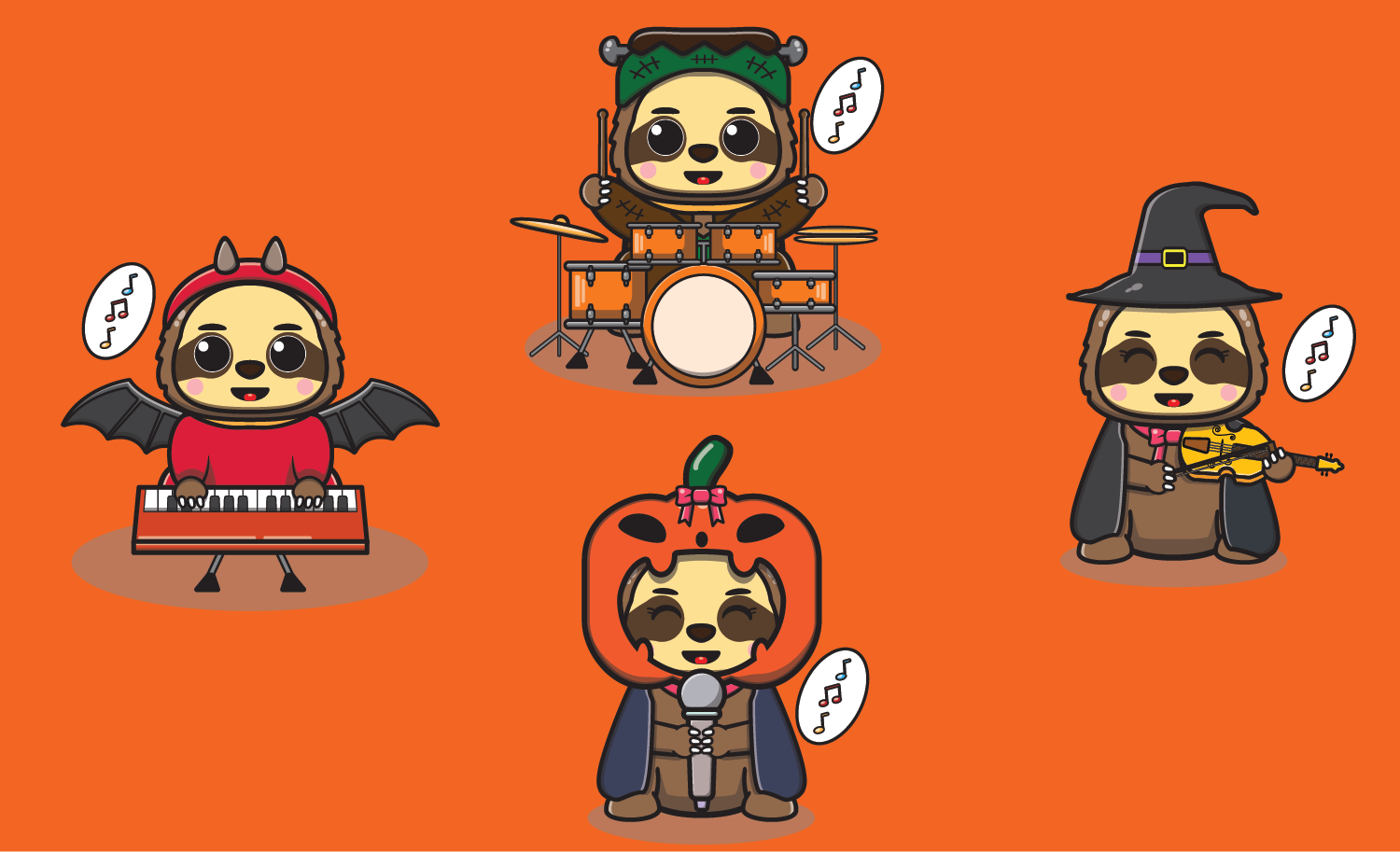 Set the ambience with a chilling sound track or audio book
Jigsaw puzzling with audio is a must, whether it be music, a podcast or an audio book. If going for the music you could opt for ominous sounds such as atmospheric / instrumental e.g. Tubular bells by Mike Oldfield (who? what? The Exorcist soundtrack was made from the opening section of this record). If that unsettles your nerves, you can't go amiss with Halloween/Horror themed pop e.g. classics such as Warren Zevon - Werewolves Of London. Here's some suggested playlists to set the mood:-
For those who would rather puzzle along to an audio book your can't go wrong with a Stephen King some great narrators have done them over the years like the actor ​​James Franco (The Dead Zone). Maybe something more classic like Edgar Allen Poe takes your fancy but our personal favourite is always M R James ghost story (classic english writer credited for redefining the ghost story for the modern age). The British actor and writer Mark Gatiss (from doctor who, sherlock fame) has done a fantastic job of telling these.
Scary horror movie in the background
This not only provides great atmosphere, but if you're a scaredy cat and don't want to admit it, this is a great way to "watch" a scary movie as your not really watching it, your busy piecing together your Halloween jigsaw puzzle! This also works well with the sound off if going with music.
The list of Halloween/ horror movies is endless! If you have a favourite - your set! But here's a recommended list (not PG!) if you fancy braving one of these (be warned!):
The Lady in Black - this original British horror is simply terrifying in a psychological / Blair Witch kind of way and is a cult classic. The film disappeared for a while but finally became available on Blu Ray in late 2020

Beasts by Nigle Kneale - made for British television, was part of a 70's horror anthology. A couple find something very strange and disturbing in their new home. Whilst not perfect (some wooden acting in parts) the falls are more than made up for in it's terrifying tone and aura for a scary jigsaw puzzles experience.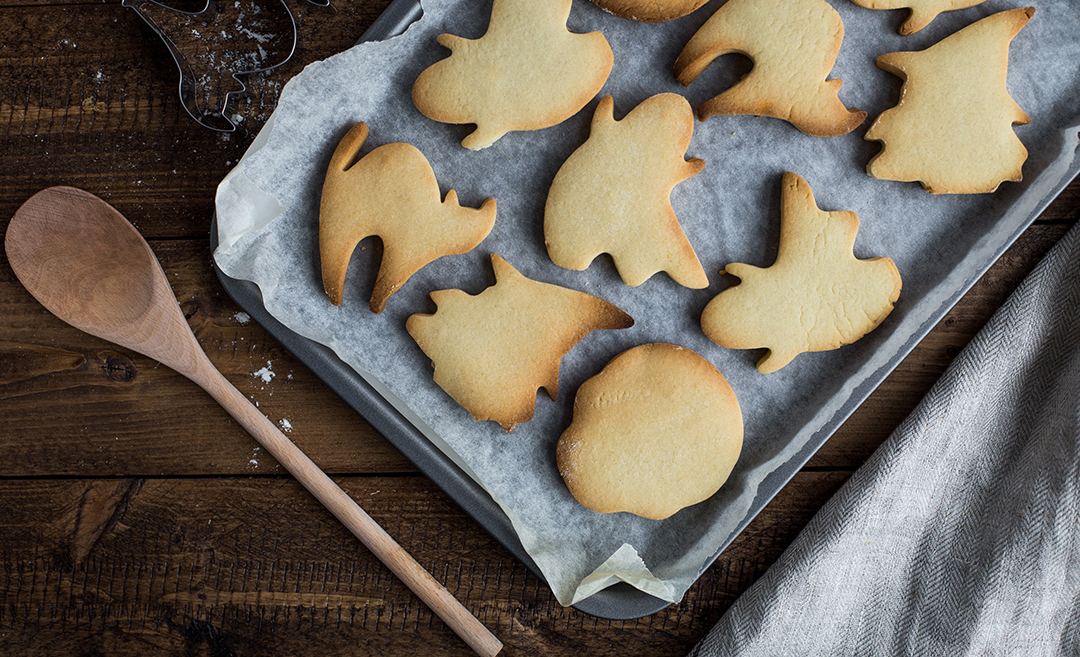 Halloween jigsaw = Halloween Treats (any excuse!)
Jigsaw puzzles can be hard work mentally. They are known to test your visual processing skills, concentration and short term memory. It's well known that the brain uses more energy than any other organ (up to 20%) so you're going to need some calorific treats to get you through, right? Well maybe not but what the heck, it's not Halloween without treats. Grab that candy or with a bit of elbow grease and preparation its always possible to go the healthy route. But our personal favourite treat whilst doing halloween jigsaw puzzles is spiced pumpkin pie.
Carve a puzzley pumpkin
This is pretty obvious, but it wouldn't be Halloween without a jack-o'-lantern. Get creative and carve something puzzle related into it like puzzle pieces for eyes.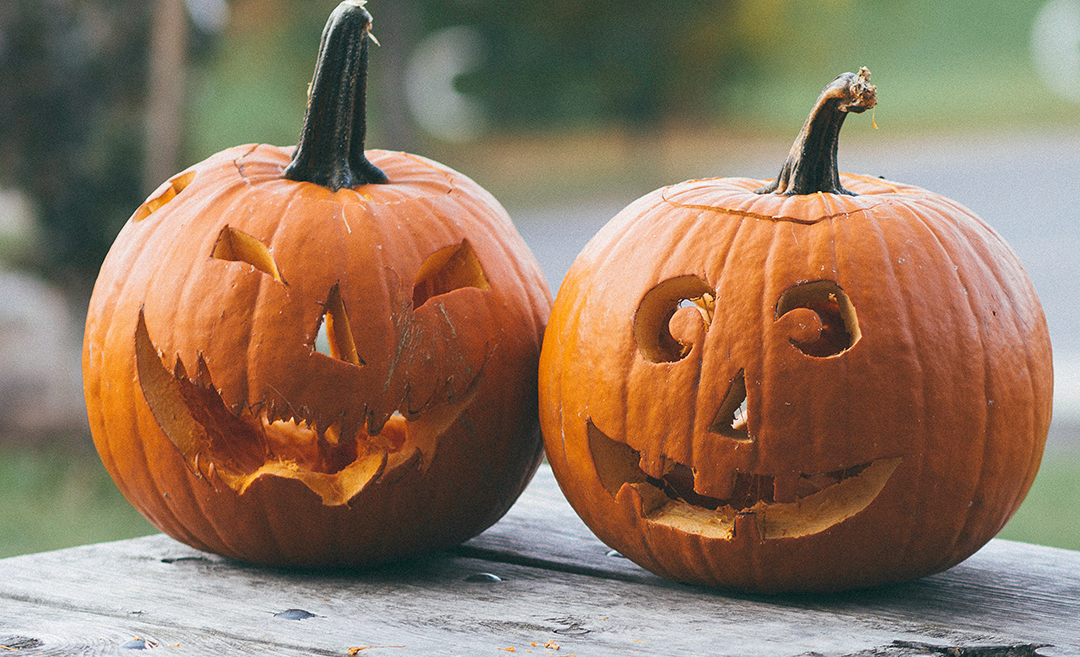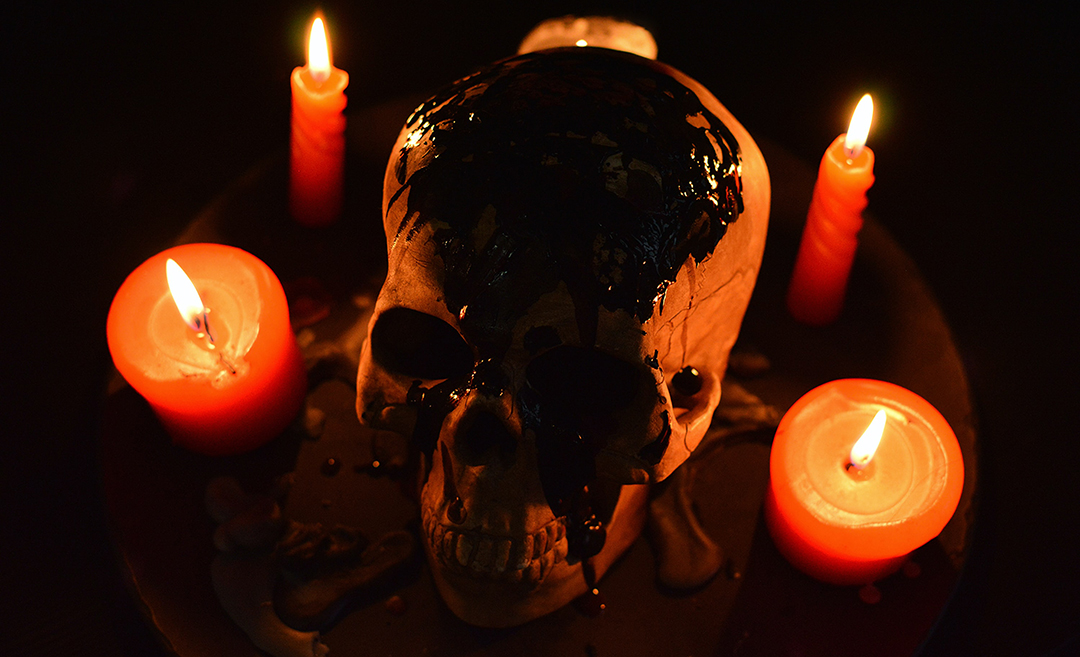 Smell the fear
Nothing invigorates the senses like a strong nostalgic smell and no smell says Halloween than a pumpkin spiced scented candle. There are plenty to choose from, just make sure you don't drop any wax on any of your precious halloween jigsaw puzzles 1000 pieces.
Make yourself a Witches Brew to puzzle along to
No cosy setup is complete without a nice warm beverage. A pot of English tea, with plenty of refills to give you more puzzling time. If you're feeling decadent or fancy something caffeine free you could try making yourself a Pumpkin Spice Hot Chocolate.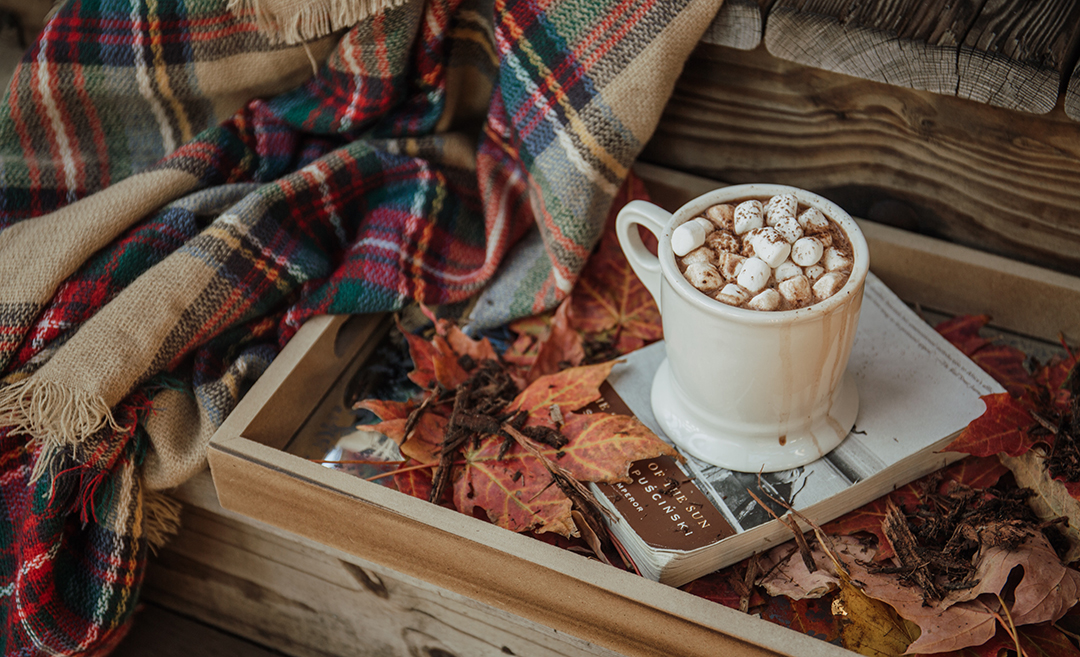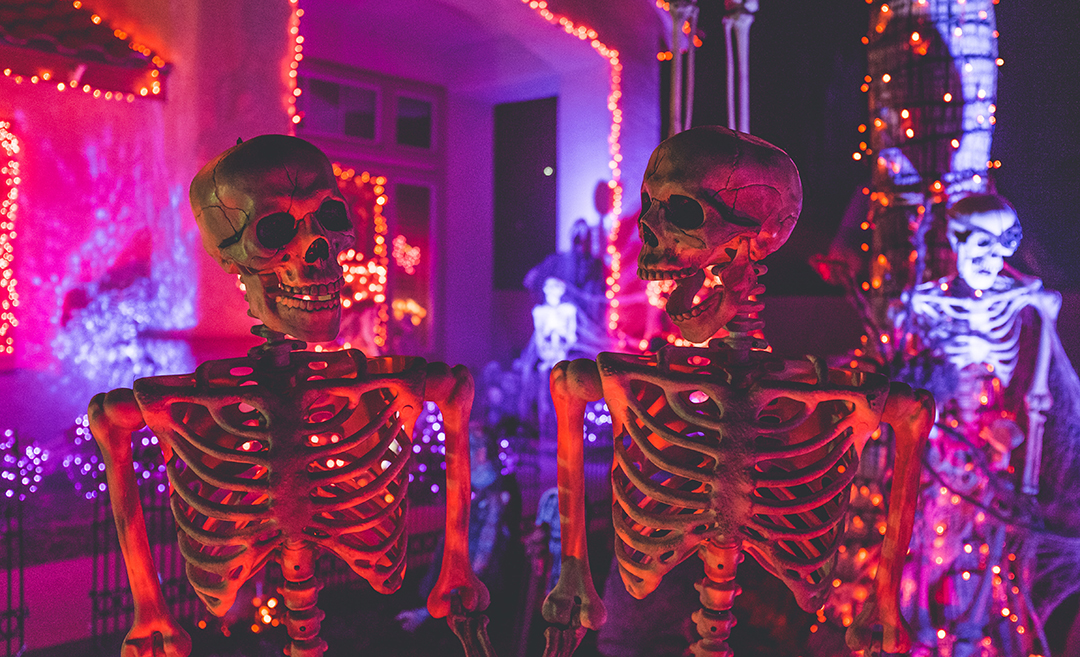 Set the puzzling, creepy scene
We saved the best for last given that a staple element of the Halloween season is the enjoyment everyone gets out of decorating their homes with haunting adornments and eerie filled gimmicks. Witches broomsticks, bats, ghosts, cobwebs, skulls,skeletons and spiders, it's time to get creative in crafting a spine-chilling space to do your spooky jigsaw puzzles.
Play Free Online Halloween Jigsaw Puzzle
That concludes our ultimate guide to puzzling at Halloween. We hope you found some of the tips helpful and that you have the perfect best halloween jigsaw puzzle experience this fall.