The Witches Lair
A Wicked Witches jigsaw puzzle | Enter if you dare...
Once again the Pennywinks opens up his miraculous map pondering where to teleport himself to next. Ah ah this looks intriguing, he thinks to himself: hmmmm a place called "The Witches Lair". All those potions, spells, broomsticks and wicked witches. That will be amusing. I fancy tasting a sip of some Witches Brew and a witch's hat would look rather snazzy on me I reckon. It will be fun, no old hag can curse me with a hex spell. I'm too quick. Then, without hesitation, The Pennywinks removes his hat, does whatever it is he does, and summons the portal door. Discover more about the Pennywinks and "The Witches Lair" by purchasing this spell bounding puzzle.
This Wicked Witch jigsaw puzzle is a 1000 piece premium jigsaw by Pennywinks that can be enjoyed by all, children and adults alike. Whether you are new to puzzling or a seasoned puzzler "The Witches Lair" is a Wicca Wicked treat. Our jigsaws provide the perfect puzzling experience - feel that click satisfaction as the precision cut pieces slot effortlessly together like a charm. This beautiful and detailed artwork is brought to life thanks to the vivid finish of our luxurious matt linen paper. Unwind, destress and explore this magical, witching world with the Pennywinks.
HIGHEST QUALITY - made from the finest materials, thick premium blueboard with a matt linen finish to avoid any glare. The same standard of quality is also applied to our box with a beautiful, compact design that looks great whilst saving space.

LARGE - the completed jigsaw size is 75 x 52 cm. A size we created to ensure the perfect sized pieces that feel sublime to hold. The large completed artwork looks good enough to hang on the wall once completed.

MORE THAN A JIGSAW - every puzzle comes with a story. Learn about the Pennywinks and the sorceresses in this witches themed jigsaw puzzle. You can also find the Pennywinks lurking in this puzzle

,

hiding from the black magic sorcery.
High quality

Click satisfaction

Poster included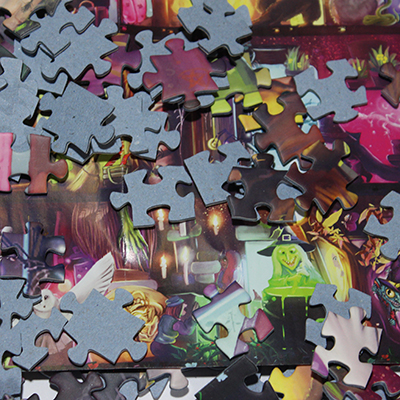 Fun and unique
Jam packed with bewitching details such as witches brew's, books of spells, cauldrons, hex signs, spiders webs, broomsticks, sorceresses and not forgetting a witch's familiar - black cat. There are plenty of amusing and quirky characters inside "The Witches Lair" to keep the puzzler intrigued with every piece. Learn some of their names and what they are up to. Can you spot the Pennywinks in the puzzle??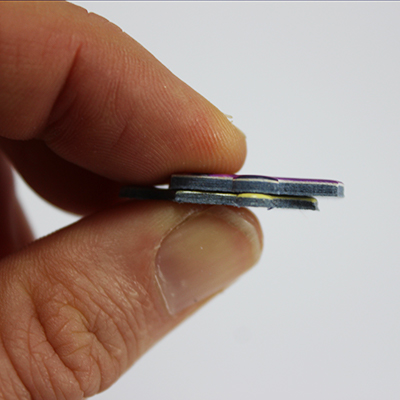 Deliciously thick pieces
Our pieces are thicker than other leading brands making them long lasting and strong. The pieces are also larger than average, enabling the puzzler to appreciate all the wiccan witchcraft details in the artwork. Each piece feels puzzlingly pleasing to hold. A very Witchy treat indeed.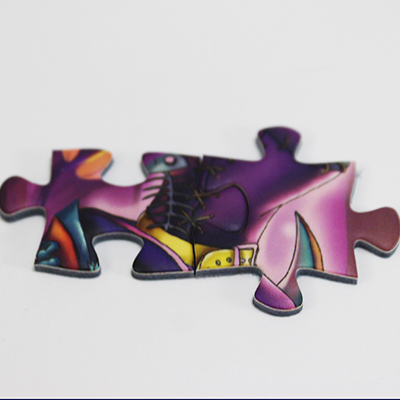 Click satisfaction
The design shape of the pieces as well the accurate cutting technique used, creates pieces that fit together just perfectly and stay together. Nothing beats that gratifying "click" feeling when you've found two pieces that connect. We also know that horrible, frustrating feeling when connected puzzle pieces just fall apart - that's why we've taken extra care to ensure our pieces stay connected.
"The Witches Lair" artwork is designed to be oodles of fun to piece together. Some sections in this 1000 piece jigsaw are more challenging than others but new puzzlers don't fret! Many sections help guide you piece by piece thanks to the quirky small details inside the lair and the witches kitchen. The more experienced puzzlers amongst you can look forward to entering that illusive puzzle flow state as each piece comes together. You'll get an undeniable sense of accomplishment as you complete each character mentioned within the story (including The Pennywinks).
Our puzzle isn't just a blast to play with its also a great way to flex that brain matter. Jigsaw puzzles have been shown to benefit the brain in many different ways. It's great for improving your short term memory, visual problem solving skills and concentration. On top of that you'll also find yourself distressing as you get absorbed in the fantasy world of this Witches jigaw puzzle, set in Witchesdom where every hour is the Witching hour.
Our puzzles are great to solve collaboratively with friends and family. We believe puzzling together is a great way to bond. Try and find the different witches and other supernatural characters within the lair, learn the story together and see who can find the Pennywinks first! We provide an artwork of the poster to help collaborate so one group can use the box cover and another the poster to find pieces that fit together. The design also makes for a great Halloween Jigsaw Puzzle experience.
See how our customers are reacting to the Witches Lair puzzle
"I'm having an amazing puzzling experience".

"I've done a *lot* of puzzles, and this is definitely the highest quality one...easily worth the money!"

"A puzzle I'll do over and over again"

"I constantly find myself running my fingers over the pieces because they feel so luxurious."

"The fit is one of the best I've seen."

"I really struggled to stop… seriously additive"

"The pieces are beautiful and thick."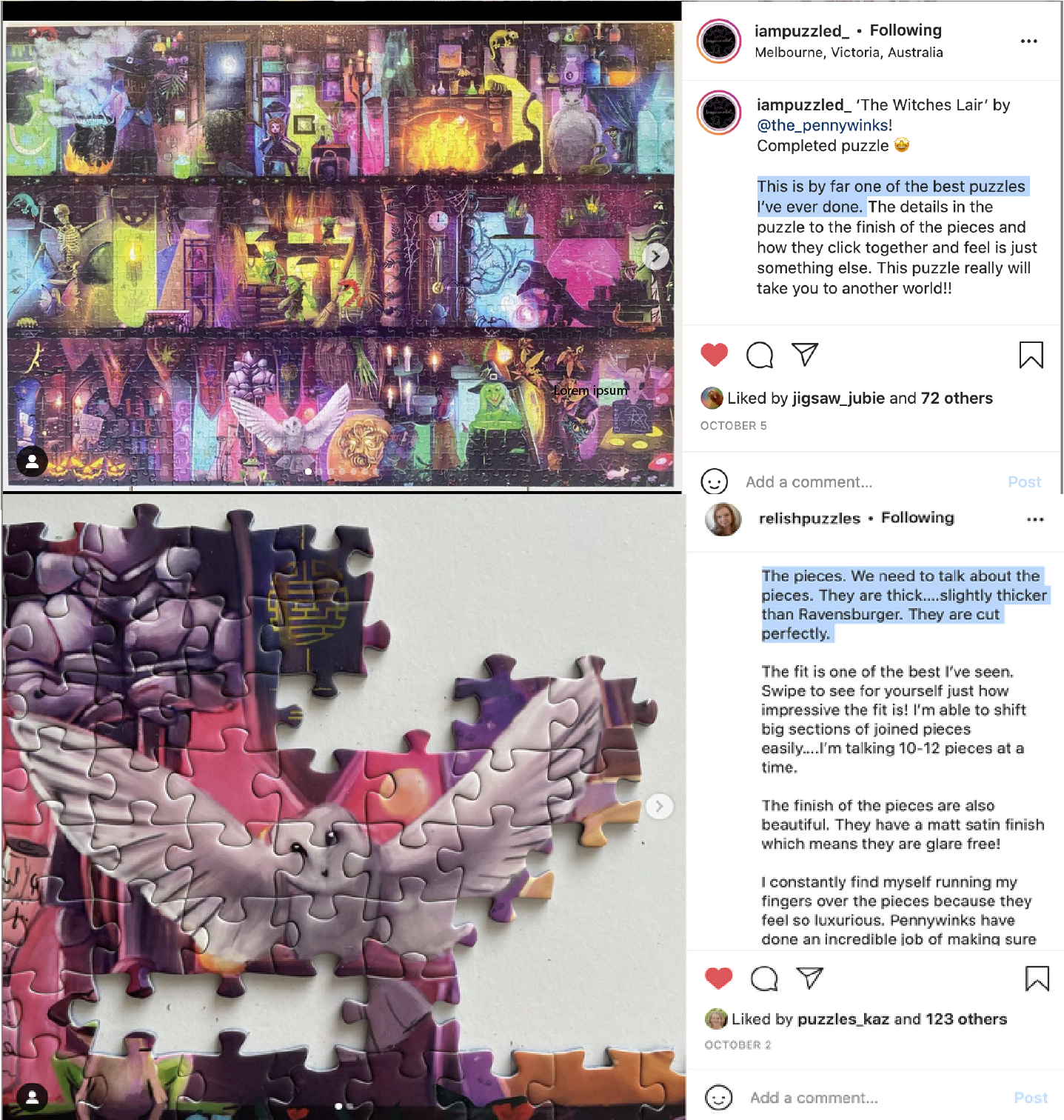 Product specification
Puzzle piece count : 1000

Completed Jigsaw puzzle size: 75 x 52 cm

Jigsaw material - 1.9mm blue board with matt linen paper finish

Poster Artwork 29 x 19 cm

Box: 860 g

Recommended minimum age: 14 years or over
Unboxing "The Witches Lair" 1000 piece jigsaw puzzle
Can't wait to see what's inside this box of spells? Watch the unboxing video below to see the contents of "The Witches Lair" jigsaw puzzle.